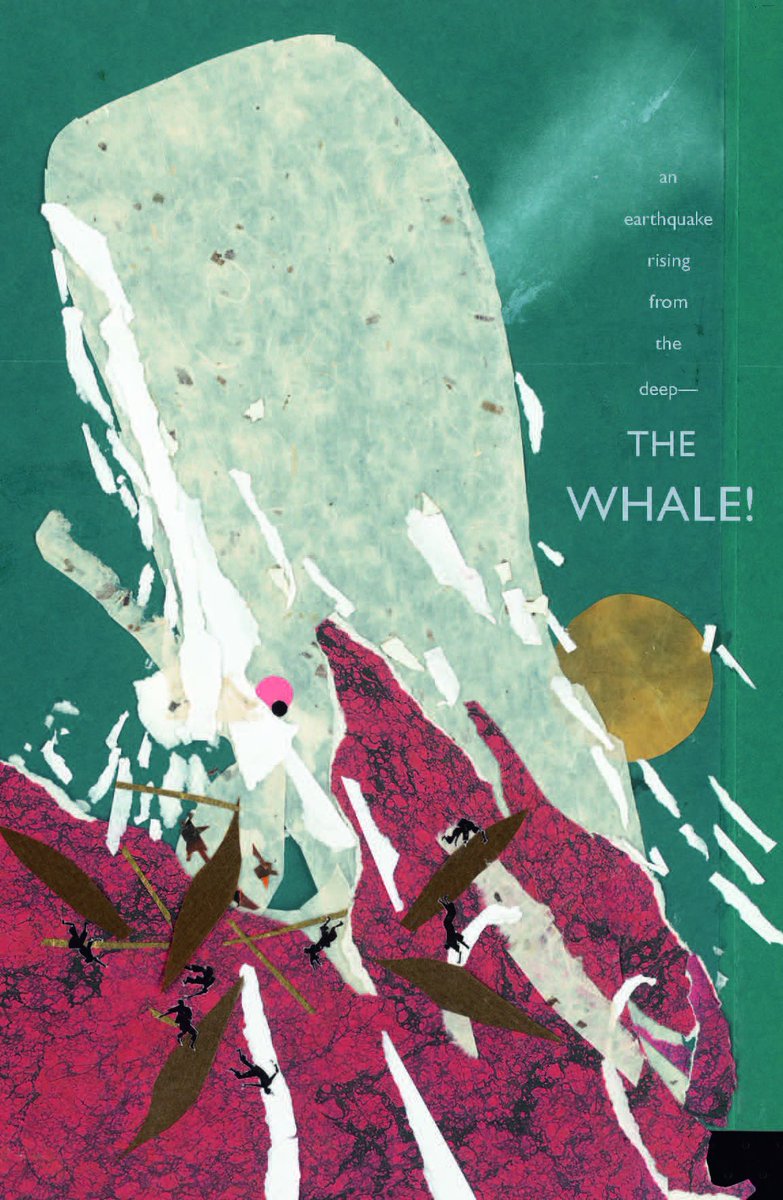 Mighty Moby was created in a unique manner, art first. Artist Ed Young developed the story line—originally a monster, then a whale coming up the Hudson River—and sketched it out in pencil. He continued to develop the story, which gradually became a version of Herman Melville's Moby Dick. He sketched several small versions and dummy books so he could experiment with color, layout, and pacing. With these versions in hand, he then discussed his vision with the editor, the art director, and the writer. You can hear him talk about his work process at All the Wonders, and about creating Mighty Moby (about halfway through podcast).
Ed invited writer Barbara DaCosta to create the words for Mighty Moby. The two had together created Nighttime Ninja. Barbara read through Melville's Moby Dick and spent time looking at Ed's sketches before beginning to write. She decided she wanted to try to capture some of Melville's flavor and writing style in Mighty Moby. In the process, she also read about whales and whaling, and listened to seafaring music.
Ed likes to experiment with the media for a book, until he finds just the right materials. He also likes using found material, as he did in his book Wabi Sabi. Here's a version of Moby, made from tree bark! It is on exhibit at R.Michelson Galleries in Northampton, Massachusetts. For Mighty Moby's final art, Ed used mixed-media collage techniques to create the art (including cut paper, marbled paper, string, photographs, and light).
Meanwhile, Barbara similarly made a collage of prose, poetry, and seafaring songs for the text. In fact, all of the individual words (except one—you'll have to figure out which!) are drawn from Melville's Moby Dick.
Barbara DaCosta based Mighty Moby's songs on actual folksongs (click on the titles to hear samples). The sea shanty at the beginning of the book can be sung to "Haul on the Bowline." Sea shanties were work songs. The bedtime ballad at the end of Mighty Moby can be sung to the tune of "Lord Franklin" (also known as "Lady Franklin's Lament"). (Links are to the "Classic Maritime Music" CD from Smithsonian Folkways.) "Haul on the Bowline" can also be heard in a version sung by Stan Hugill. You can hear a  version of  "Lord Franklin" by the Irish singer Michael O'Domhnaill. Lord Franklin also inspired Bob Dylan's song "Bob Dylan's Dream."